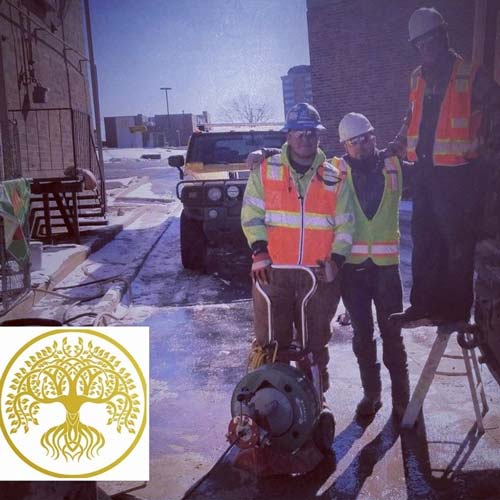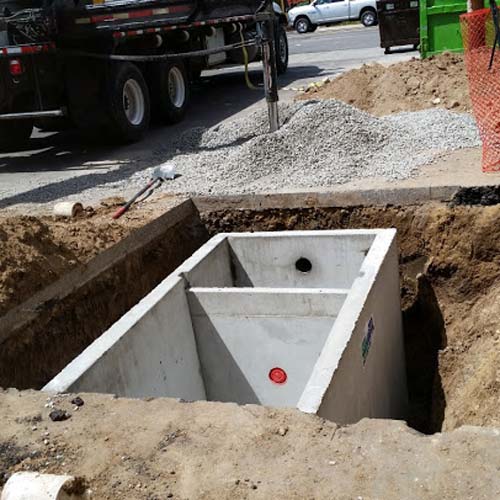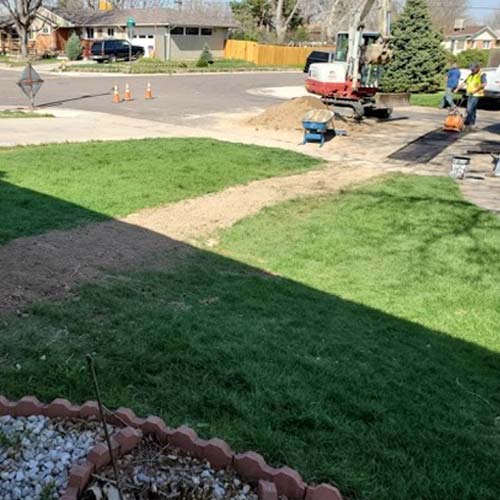 When your home or office needs professional sewer or water service, look no further! No matter how much knowledge and skills you might have at home maintenance, some jobs should only ever be tackled by professionals. Our company offers a variety of services such as: water line replacement, trenchless pipe bursting repairs, new sewer line installation service, trenchless water line repair and a lot more. When you contact us, you'll be scheduling a cheap but reliable expert who will know just where to look to find the source of the problem. Our crew will have all the right tools and expertise to fix it.


I had a sewer line break in my historic property with a cast iron/clay pipe and spent considerable time searching for the right company. I settled on Sewer Experts after many discussions with owner Marisa, who is a top-notch professional and patiently answered all of my questions and concerns. My property is in downtown Denver with many tough logistical issues, and involved a lot of planning and testing. The team led by Mario did a spectacular job, interfaced with the City to make sure the necessary inspection took place, and by far they were the most price competitive. In this case, they had to hand dig to get to the break right next to my building. The crew was great, and I was impressed with the fact they found the problem quickly, and when they were done, cleaned up nicely. They did a great job in re-cementing, and with the two new clean-outs that are required by code. I cannot speak highly enough of this company who I found to be competent, honest, friendly and reliable. If I could give them more than 5 stars, I would, because I had to search deeply to find the right company and I was very happy they performed to my expectation and I felt I got great value for my money.
Anne Palm
Google
Sewer Experts went above and beyond, they were professional, informative, and the most competitively priced company I have ever worked with. They were absolutely fantastic and went out of the way to help me with my sewer line replacement. After contacting more than four other companies in Northern Colorado to inquire about the sewer line issue we had, not only their prices were too high, but none of them were accurate about the issue we were having. When I called Sewer Experts office and spoke to Marissa. She quickly connected me for a three-way phone consultation with her tech and I was told that he will be coming the next day for a camera inspection. He arrived the next day on time, and quickly started performing a video inspection of my sewer line. Through his equipment screen, he showed me the issues and advised me about the best solution. The Sewer Expert's crew arrived the following day and started replacing the sewer pipe. Withing 10 hours, the sewer pipe was replaced and the area was cleaned . I'm very pleased with Sewer Experts and I will absolutely be calling them again! Thank you Marisa for all the help !
M E
Google
The people at Sewer Experts were responsive, friendly and honest. I had a quote done for a house I'm selling and they came out and redid a sewer scope for free ( other guys wanted to charge me ) so we could compare to the first sewer scope that was done. Mario was extremely friendly and honest. He explained the details of the job with absolutely no pressure. Marisa the owner was easy to work with and very accommodating. Their quote came back extremely fair and they offer a 5 year warranty on their work. I do hope the buyers for my house to get their sewer line repaired with them!
Bonnie Baxter
Google
Had a collapsed section of main sewer pipe at my residence in Arvada. First company that came out to unsuccessfully root the pipe, skipped the camera review and went straight to recommending a full line replacement at over ten thousand. Thankfully, I wasn't wooed by their smooth salesmanship and looked around for other consults and estimates. Sewer Experts were extremely responsive and professional in communications, provided solid information and advice and were very competitive price wise. The work was prompt and from the time I contacted them to full repair was 4 days. Quality of work seems solid. Very pleased and would recommend them without hesitation.
Zachary Law
Google
As a Realtor, I interact with a lot of contractors and help many clients arrange for sewer line repairs. Sewer Experts were really easy to do business with and their price was significantly lower than another estimate we got. Marisa and Mario were both excellent communicators — they actually answer the phone and respond to texts promptly.
Monique Cole
Google
I had a great experience with work this company provided. Fast and completed the work while keeping me in the loop the whole way. The job was 5+ and would hire them for any work needing done in the future. Fair prices as well.
Tracy Triplett
Google
Marisa was awesome at responding back quickly. Her team was able to come and help with our pipes in a timely manner. Expense is affordable and team works quick too! Highly recommend!
CindyX Vang
Google
I had the sewer experts do a sewer line replacement due to tree root damage to my pipes. They were wonderful to work with! I had two other companies give me a quote for the repair, and the sewer experts were not only the cheapest but the most professional company by far. Marissa and Mario were extremely responsive, and easy to communicate and work with. I would use them again in a heart beat and highly recommend them to others!
Stephanie Carpenter
Google
I recently had a broken
I recently had a broken pipe in the line going to the alley. Two other companies came out but they were not able to give me the help that I needed. I spoke to Marisa one of the owners and she sent Mario out to evaluate. What a difference. He is really an expert. After doing a detailed camera assessment Mario and his team were able to fix my problem in a day. They are great problem solvers and are now my #1 referral for any sewer issues.
Diane
Marvin, came out to a
Marvin, came out to a property to follow up on a home inspection. He provided clear and insightful information about the health of the system at the property and increased my overall confidence in my impending purchase.
Elise Marinos
Website
Betsy Smith
We have lived in our house for 19 years and have a big pine tree in our front yard that has caused many root problems in our sewer line over the years. We were first roto rooting every year preventatively, then we were getting back ups every six months, and then every three months! I was so sick of the clogged lines and decided to finally bite the bullet and get the line replaced. I found Marvin and his team on the NextDoor website where they were highly rated. I called him and he recommended a pipe burst to replace my line. These guys know what they are doing and are very knowledgable and professional. Also, the cost is way less than going with Roto-Rooter or other companies like them. You don't get the fear based sales pitch like you do from those companies. Marvin tells it to you straight! They were in and out in one day. I highly recommend!
Betsy Smith
Google
Read more
Tell Us What You Think